Smilio A "Multiservices" is a signaling unit made up of 5 connected buttons allowing to interact in real time with your users.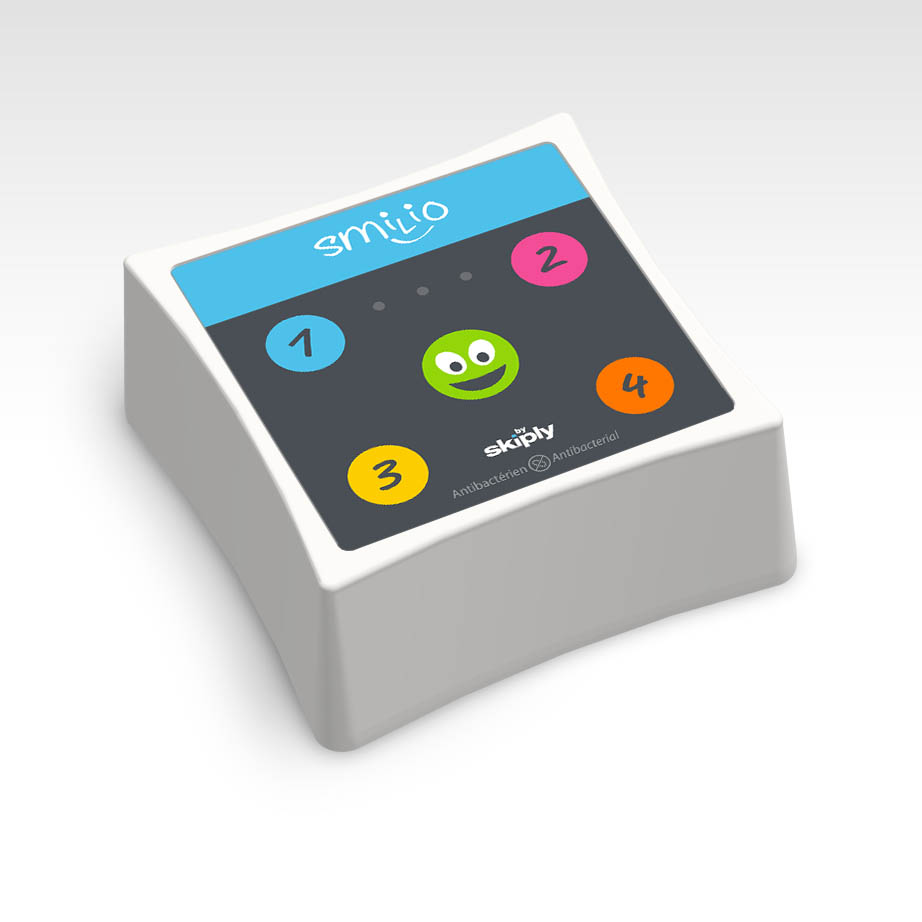 Associated with explanatory signage, this box allows you to obtain opinions on the quality of an equipment, a service, or even to obtain answers to all types of surveys by proposing 4 choices of possible answers.
Depending on your use case, pressing a button can also signal a malfunction or more simply the need to restock on 4 predefined products.
In these different cases, the sending of an email or SMS alert can be configured on each button (to different third parties, if necessary). Thanks to an integrated badging device, Smilio A is also able to time stamp personnel interventions.
Unique advantages:
Wireless, no wifi, no 3 / 4G, Dual-mode LoRa / Sigfox operation, 0 installation constraints
"Proof of presence" technology: integrated sensor to time stamp personnel interventions
Buttons without moving parts + antibacterial treatment = record hygiene and durability
Up to 6 years of battery life (not supplied)
Spurious vote filtering technology
Remote configuration via Downlink
Indoor and outdoor installation (IP65)
Operating temperature: -25 ° C to + 70 ° C