QR Code Reader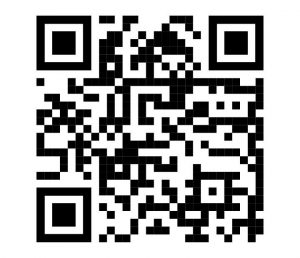 A QR code (short for "quick response" code) is a type of barcode that contains a matrix of dots. It can be scanned using a QR scanner or a smartphone with built-in camera. Once scanned, Software on the device converts the dots within the code into numbers or a string of characters. For example, scanning a QR code with your phone might open a URL in your phone's web browser.
All QR codes have a square shape and include three square outlines in the bottom-left, top-left, and top-right corners. These square outlines define the orientation of the code. The dots within the QR code contain format and version information as well as the content itself. QR codes also include a certain level of error correction, defined as L, M, Q, or H. A low amount of error correction (L) allows the QR code to contain more content, while higher error correction (H) makes the code easier to scan.
Advantages of the QR Code
The QR code has many advantages over a conventional barcode, however. The main advantage is that you can store up to a hundred times more information on a QR code than on a conventional horizontal barcode. In addition, QR codes can be scanned from any direction for 360 degrees. This makes them easier for your device to read and lessens the possibility of background interference.
The third main advantage is that from a marketing point of view, the code's appearance is unique and interesting, increasing the likelihood of engaging the customer in any campaign where it might be deployed.
A QR code reader can be downloaded onto a smartphone by anyone, and they are mostly free of charge. This means that any customer can walk into your business with his or her smartphone and scan a QR code which you have generated.
Possible QR Code Applications
Now, let's look at some business-related scenarios where you would use QR codes.
Use a QR Code to direct a customer to the URL for your website, Facebook, Twitter or other social media page.
Use it to share a text message (anything from "Happy Holidays!" to "Have you seen what we have upstairs?)
Use it as a discount code to be taken to the checkout counter for 10 percent off, for example.
Use it on your business card with your contact details embedded inside the code.
Use it to link to a Google Maps location for your new store location perhaps.
Use it to link to a YouTube video or channel perhaps demonstrating new products.
Use it to link to an app store download (perhaps of your company's latest eCommerce app?)
Use it to embed pricing for your products as an alternative for more conventional price tags.
Put it on your website's "contact us" page allowing people scan it and get your contact information direct on their phones.
Put the code on the tables and walls of your restaurant as an easy way for customers to send off a Foursquare or Facebook status update.
Put a code on your restaurant's takeout menu allowing customers to scan it with their phones and instantly call to place an order.
Put a QR code at the end of promotional videos taking viewers to a landing page on your website.
Hopefully, you can see by now the advantages of using QR codes in your business. The codes can help you store a tremendous amount of information and provide a creative new way of engaging customers. Encourage them to get their phones out and start scanning. Offer an incentive of a discount available only to customers through the code.
Types of QR Code Readers:
Handy Scanners: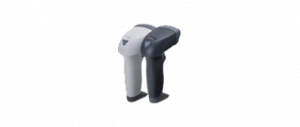 Hand-held scanner to read codes
Data read in is processed by a PC or the like connected with cables or by radio signals.
Line-up of small, lightweight and sturdy models. Variations in terms of their capabilities in terms of reading distance, resolution etc. are also available to make them suitable for a particular usage or environment.
Handy Terminals: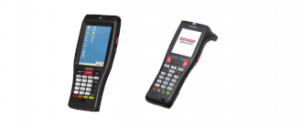 Information processing devices that can not only read QR Codes, but also can store and process the data read in. Windows CE, maker's own OS and other OS's can be installed on these devices. They can be put to a wide range of usages depending on applications installed on them and their communications capabilities.
Fixed Scanners: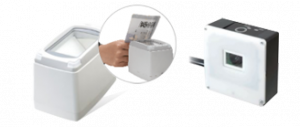 Scanners that are used after placing it on a desktop, or embedding it in other devices.
Data read in is processed connected to a PC or the like with cables.
Other than embedding in an admission gate and a production line, this type can be used to read QR Codes on coupons and tickets after placed on a counter in a ordinary store and in an event venue.