TRANSIT Ultimate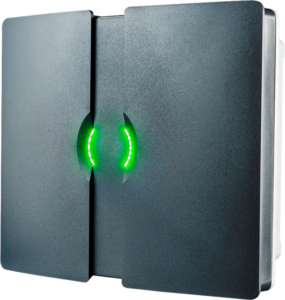 Highly secure vehicle and driver identification.
Based on semi-active RFID technology, TRANSIT is the leading platform for automatic identification of vehicles and drivers. TRANSIT identifies vehicles and their drivers at a distance of up to 10metres (33ft.) with a traveling speed up to 200 km/h (125 mph).

Applications:
This high-end reader is designed to perform well in high security applications, demanding vehicular access control applications and under harsh environmental conditions. Typical applications include: highly secured vehicle access at airports, seaports, mines, military bases and other installations where vehicles must be assigned to specific drivers.
Read range adjustment
The reader resolves typical multi-lane, entry and exit reader challenges. The read range of the reader can be adjusted, offering accurate identification in demanding applications.