Hand Gesture Calling Landing System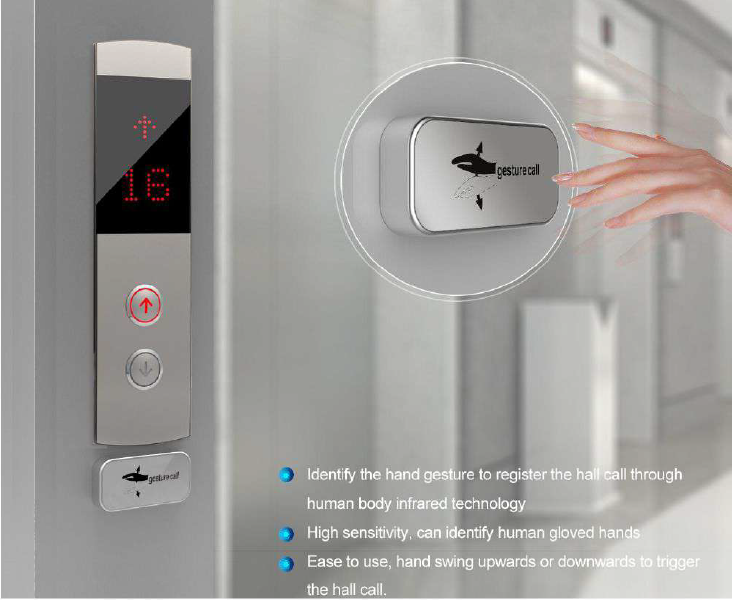 Applicable Scene
Can be installed in the lifts already existed or be installed in the new lifts. It is compatible for any branch elevator. It is suitable for commercial elevator and home elevator,
Functions
1.Incorporate the elevator call button without destroying the original elevator functions and circuits.
2.Reach out and shake your hands to call the elevator without touching the elevator buttons. It can help you to enjoy the elevator experience. Also it can help to avoid contact with bacteria or viruses on the buttons to protect the health of passengers.
Operation Method
1.Place your hand 5 to 15cm from the front of the "Hand Gesture Calling Landing System" device and swWing upwards to trigger the "Up" button.
2.Place your hand 5 to 15cm the front of the "Hand Gesture Calling Landing System device and swing downwards to trigger the "Down" button. 3, It is available even wearing the gloves,
Product Photo